Hi friend,
If you missed my last email, I mentioned that notifications for your Nutshell Forms submissions, one of our most requested features by our customers, would be coming soon.
I'm happy to announce that the feature is now available in your Nutshell account!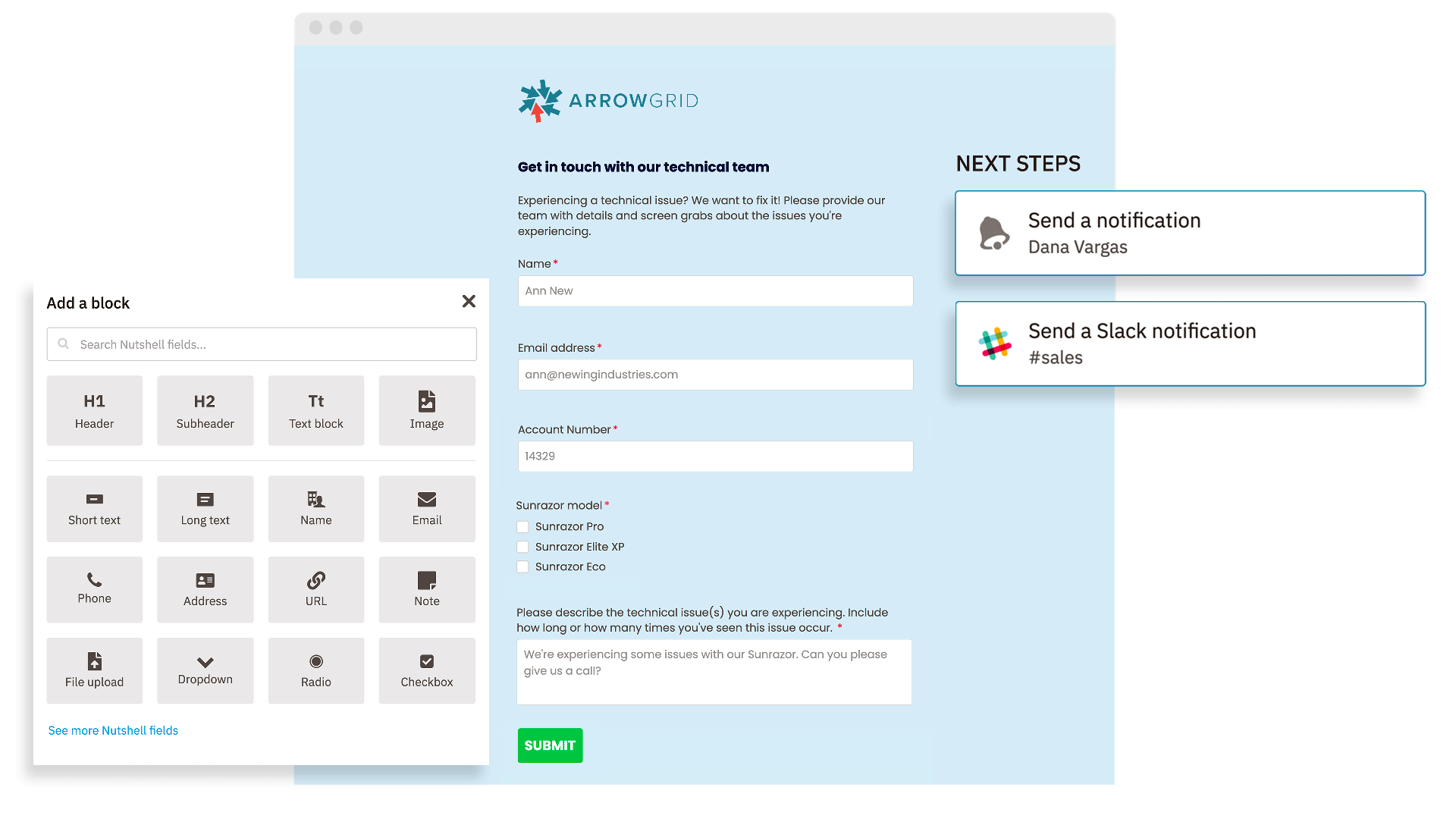 Get notified every time a form is submitted
After building a form, you'll be able to create rules, such as adding tags or dropping contacts into an audience. You'll also be able to create next steps which include setting up form submission notifications for Nutshell users and for your Slack channels.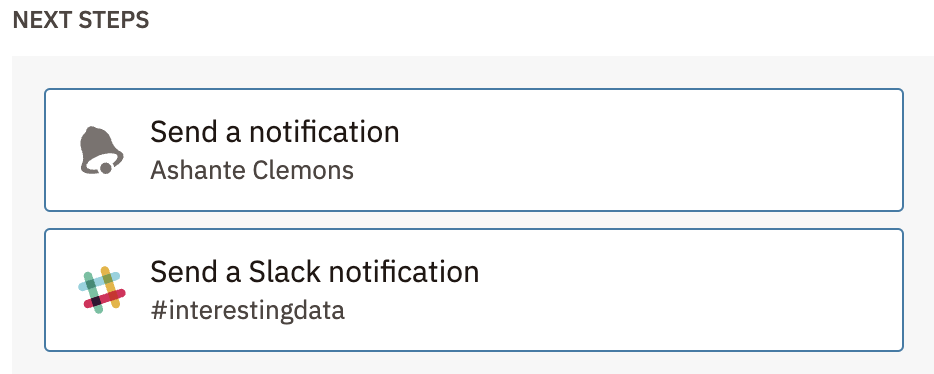 Remember, before you can receive any form notifications, you will need to select how you'll be alerted within your notifications settings. You have the option of being notified inside the Nutshell application, via email, and via mobile app.

And what about Slack…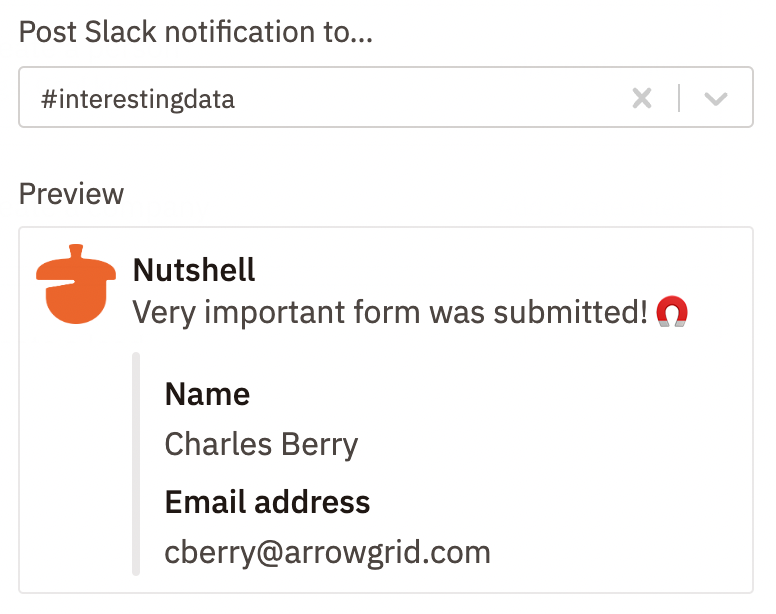 If you're using our Slack integration, you can opt-in to receive form notifications to the channel of your choice.
If you haven't yet connected Nutshell and Slack to receive other notifications such as when new leads are created or when a lead has been won or lost, we'll walk you through each step here.
Find fields faster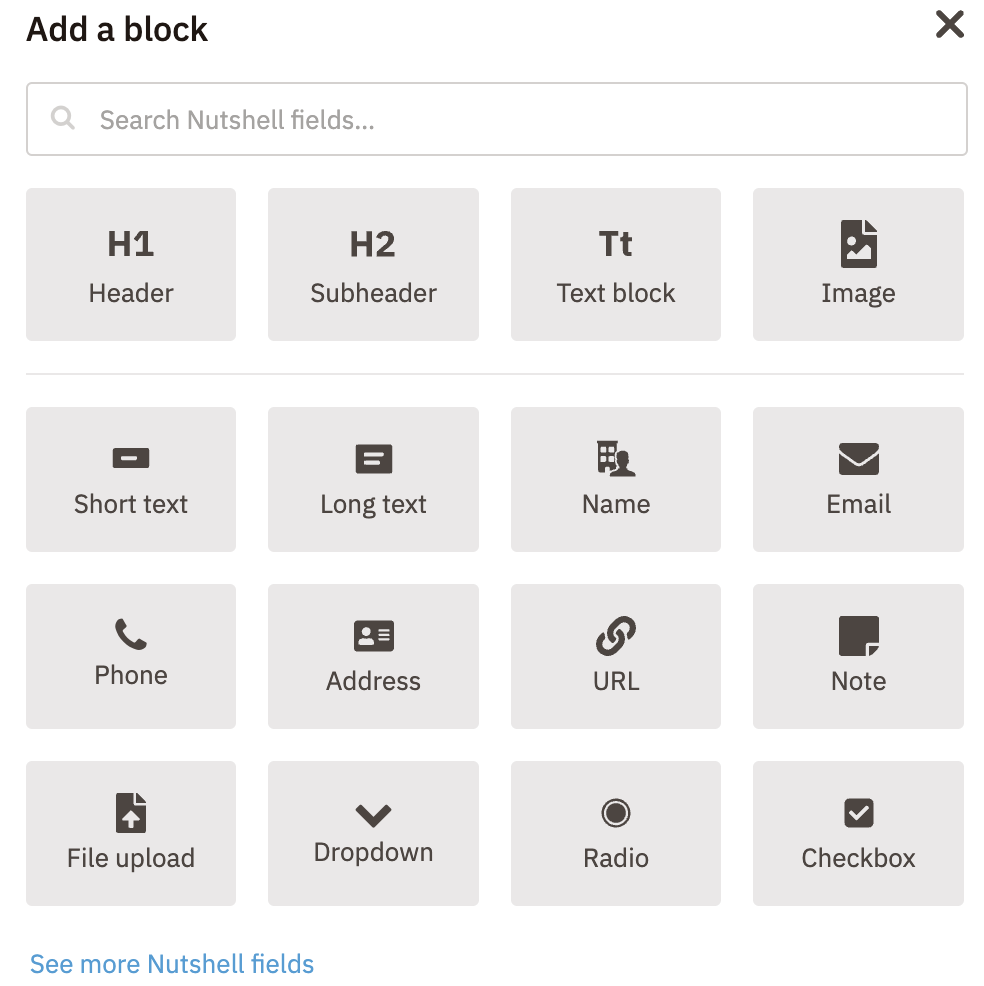 Building your forms should always be easy, so we're putting all the tools you'll need right where you can see them. All field options are now visible within the "Add a block" menu.

Whether you want a dropdown field to allow submitters to choose from a list of answers or a long-text field to allow for more detailed descriptions, you'll find everything easy to locate in one place!
Pro-tip: You can now easily toggle between your form and the After Submission page.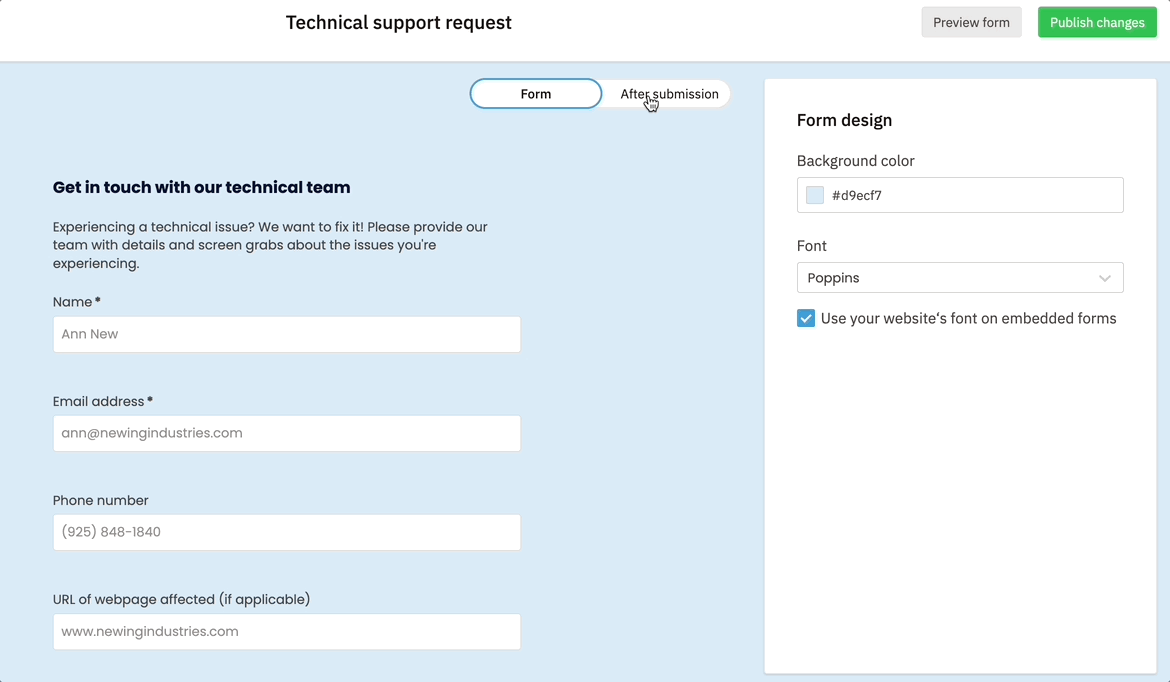 Add color to your forms with images
As I mentioned above, form notifications was the #1 feature request by our customers after Nutshell Forms launched in March. Since then, we've added other customer-requested features such as URL fields, and image and file uploads, and we're excited to be able to introduce another: form images.
Brand your form with a company logo. Provide a visual example of information you need from your customers. Or just make them smile with a really cute kitten.
Check out this form that uses an image to help connect with its audience.
Create custom fields on the fly
Nutshell form fields feed information back to your contact and lead pages. Utilizing custom fields in your form eliminates the need to do this manually for those more unique bits of data.
It was easy to forget that custom fields needed to be created first in order to be used in a form, so we've made it simple! Now you can create custom fields on the fly within the form builder.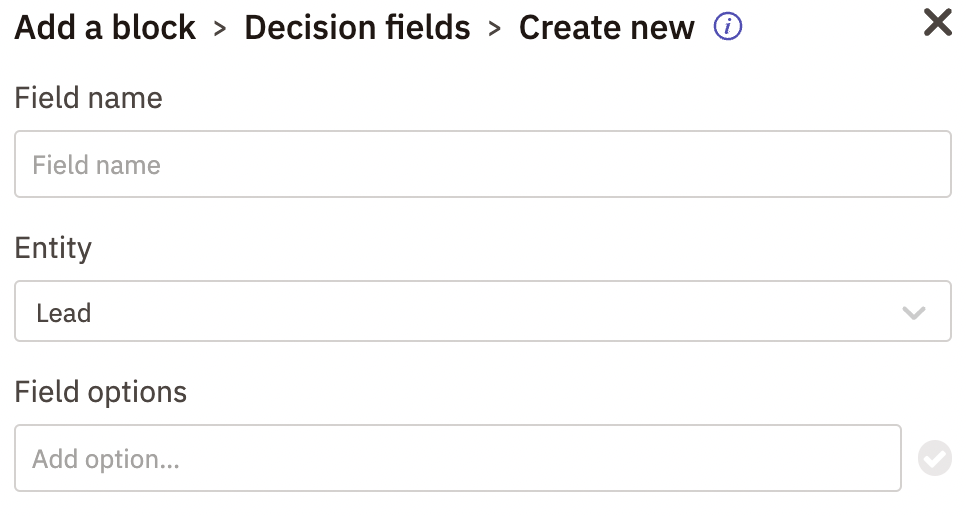 Custom field types within Nutshell Forms include:
Short text: An open text field for 255 characters or less
Long text: An open text field that supports unlimited characters
Radio: A decision field. Ideal for asking "How did you hear about us?" or "Which email provider are you using?"
Dropdown: A decision field. Serves a similar use-case as the Radio type, but with a different look and interface.
Checkbox: A multiple-choice field. Ideal for asking "Which products/services are you interested in?" or "What activities are you most likely to do on a day off?"
Name your field, determine which entity to create the field for, and provide your decision answers or multiple-choice options, all without returning to the settings menu.
Visit your Nutshell account and check out forms and these new features.
A big shout out to all of our customers who connect with us and voice their ideas and feedback! Nutshell improves with your help. Reply to this email and let me know your thoughts on these new features and all things Nutshell.
Happy Nutshelling!